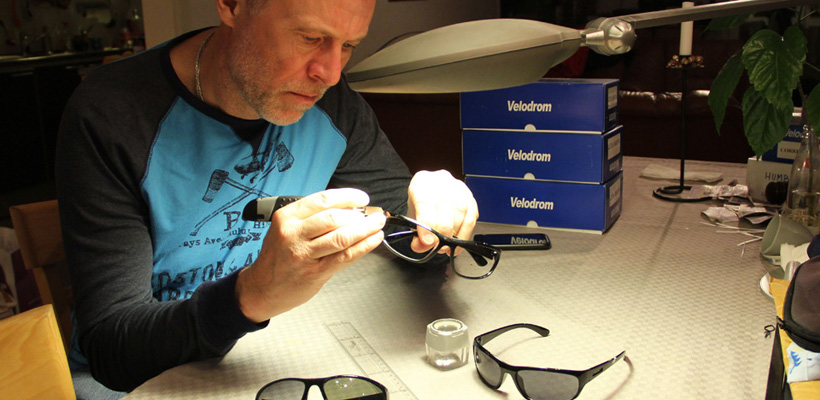 Velodrom offers sport glasses with a special focus on fast outdoor action sports. It all began on the Swedish motorcycle market, where Velodrom quickly became the leading brand in the late 1980s. Now we have customers around the world, bikers as well as paragliders, skiers, sailors, etc.
Our products are made with a distinctive philosophy. We don't shop for fashion glasses at fairs in Milan or China. Instead, we build our products from scratch, based on a set of functional requirements, mainly concerning safety and comfort. We're involved in action sports ourselves. We know what it takes.
With a unique combination of functional design and carefully chosen, high-quality materials, we have created a collection of sport glasses that protect your eyes and enhance your view when you need it most – in traffic or at high speed on a race track, at sea or on a narrow mountainbike trail. Our glasses are good for all outdoor activities, whether you're trekking at high altitude or strolling on the golf course.